STUDENT ORGANIZATIONS do not apply as individual clients. Use the second link below for groups.
Student Legal Services attorneys advise students by appointment only. In cases of emergency or time sensitive matters, we will make every effort to accommodate you as quickly as possible. Please provide as much detailed information as possible on your Client Intake Form.
If you are unable to make your appointment, you must contact us at least 24 hours in advance to cancel: 352-392-5297. Failure to do so may result in your ineligibility for assistance in the future.
For the initial consultation, make sure to bring your Gator1 ID and any paperwork related to your case that was not uploaded online. We prefer that you log back in and submit the documentation online. You may be unable to meet with an attorney if you fail to provide the appropriate documentation.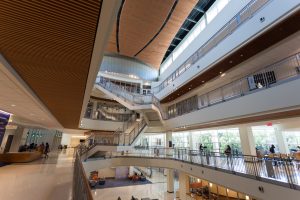 Student Legal Services provides representation and assistance for students and student organizations on a wide range of legal matters.
We empower students to make positive choices in their personal, academic, and professional lives, optimizing their university experience and preparing them to become leaders in the global community.
Student Legal Services is located on the Level 3 of the J. Wayne Reitz Union in Suite 3500.
Google Maps Location
Hours
BY APPOINTMENT ONLY
OFFICE: Monday through Friday, 8 a.m. to 5 p.m.
NOTARY SERVICES: Monday through Friday, 9-11:30 a.m. to 1:30-4 p.m.
Phone
352-392-5297
Fax
352-392-1624
Email
Mailing Address
Student Legal Services
655 Reitz Union Drive, Suite 3500
P.O. Box 118505
Gainesville, FL 32611-8505